So what are QR codes anyway? The QR stands for quick response and they are 2D codes that transmit data that can be read by a QR reader. It is a type of matrix barcode. A QR reader can be downloaded to any mobile device with a camera and web capabilities.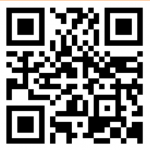 They were first designed for the automotive industry. Today however, they have been adapted to wider uses. This is largely because of the large storage capacity in comparison to traditional barcodes.
The code contains black modules that form a square pattern on a white background. Recently they are starting to show up in different colors and shapes as long as the colors contrast each other enough to be read. The information stored in these codes can be of four types of data numeric, alphanumeric, byte or binary or kanji (Chinese characters).
They were created by Denso Wave a subsidiary of Toyota in 1994 for the purpose of tracking automobiles during the process of manufacturing. QR codes are some of the most popular types of 2D (dimensional) barcodes. They were designed for high speed content transmittal.
As stated earlier, today QR codes have been adapted for a lot of unique and creative uses far from their origin of tracking automotive parts during manufacturing.  Some of these applications include commercial tracking, entertainment, and marketing to name a few. QR codes can also be used to store personal information.
The main targets of these uses are people with a mobile phone. Those who scan a QR code can receive a text or sms message. Receive a Vcard contact information into their list of contacts on their mobile phone. Open a web address and compose an e-mail or text message after scanning a QR code
Business Strategies
Knowing what a QR code is and its history is fine but as a business owner the value is in sound strategies and uses for the QR code. List building and customer loyalty programs are the strategy that takes center stage.
This is because we have to remember the person who snaps a picture of a QR code is on a mobile phone and are on the move. Their attention span is very short and taking too much of their time or using up to much of their data plan can be offensive.
However if they scan your code they are interested in your offer the best thing to do is collect their information and follow up with them later either through an email follow up campaign or even better a text message campaign.
In order to build a list with QR codes you have to first decide what type of list you want to build. You could build a traditional email list or you could build a text message list.
In making this decision keep in mind that on average the email open rate today is around 17% according to a report by Harte-Hanks. Whereas the average text message open rate is near 97% granted these are two different mediums and each one brings with it there on set of unique challenges you have to decide what is best for your company.
Offering a coupon after the scan is another way to go. This can build loyalty among those who patronize your business. It also can remove a hurdle that causes consumers not to redeem coupons. The dreaded lost coupon or the time it takes to go through the coupon books and find the offer you are interested in, snip it and bring it in.
By offering a digital version of a coupon that can be saved in the mobile device eliminates these barriers to coupon redemption. One of the most important things to consider is the offer has to be great, good is not an option when targeting people on mobile phones as mentioned earlier you have to grab their attention.
Scan for more information. If you have retail products in stores one of the most frustrating things consumers experience is not having enough information that is quick, succinct and to the point when making a purchasing decision. Allowing a potential buyer to scan a QR code that takes them to more quick and to the point information is one way to set your product apart from the rest in the crowd.
Promote your Facebook page with QR codes. This strategy could be used in conjunction with the coupon strategy by offering a discount coupon after they like your page. People who visit your business and interact with it are more likely to like your page on Facebook
. By simply putting a placard in the window or near the POS machine after checkout and offering a discount could largely increase the size of your subscriber base on facebook.
There are a host of other creative ways you can implement the use of QR codes in your business you need only explore and be creative.
What are QR codes? A fun way to engage your current customer base as well as influence more people to become your customer. If you would like more information on implementing QR codes into you business the call us at:  support@crackedatommarketing.com