---
---
Although SEO for a Mobile Website is a bit different you do not have to throw out traditional SEO techniques altogether. If you have not yet decided to include a mobile website strategy in you business the time is now.  According to Google mobile search is on the rise and is out performing desktop searches.
What this means for your business is that if you do not have a mobile website that has a SEO strategy you will be taking advantage of this traffic. Always keep in mind that Google sole purpose is to ensure a good user experience. This means if someone is searching for a particular business on a mobile device the search results are going to favor those sites that are optimized for mobile.
If that is not you because have not yet seen the importance of having a mobile website developed for you company then you are handing that traffic over to your competitors. If you have a mobile website you can use some traditional SEO strategies to help it rank better according to Neil Patel of quicksprout.com
Use traditional SEO practices

Although there are SEO techniques unique to mobile, if you apply these traditional SEO practices to your mobile site you should see an increase in rankings:

Relevant keywords in headlines and copy – Mobile search by consumers focuses on tasks like finding a specific location or researching a specific product. This is different than how searches are conducted on a desktop, so it's important to understand the behavior of mobile searchers, and how they are going to perform searches. Armed with that research, then you can start crafting headlines and copy that reflect these needs.
Relevant page titles – Page titles are the first things that mobile searchers evaluate when searching on their phone. The closer you can match your titles with their search queries, the higher your content will land in rankings.
Accurate page descriptions – Next to title tags, the description provides another opportunity to deliver relevant, high-quality content to mobile searchers.
Outbound links: Even though there are usability concerns with large links, you want to include outbound links that lead to relevant information that provides a deeper user experience. This will also build a connection and sense of trust when you link to authority brands.
Standard coding: You must follow valid HTML coding since there are a variety of mobile operating systems. These web browsers still look through code to determine the relevancy of a page. Broken pages are the result of bad or invalid code. And broken pages lead to lower rankings. This seems like common sense but build all sites according to standards that provides the same experience across all devices.
Read original story here
.
The time is now to start taking advantage of the mobile marketing phenomena. A lot of business owners have concerns about the cost of having a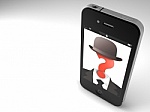 mobile website and mobile SEO done. The best approach is to look at what you are currently spending on traditional marketing that you are unable to measure if it is working or not.
For example if you are running ads in magazines, newspapers or sending out fliers and you have no actual facts as to what or how much revenue these methods are bringing in decide to stop running all or one of those campaigns in put that budget into the development of a mobile website and mobile marketing strategies.
There is a way to track your traditional marketing tactics but this is not the venue for that particular strategy. Once you do this you are now able to  track the effectiveness of mobile marketing and see how effective it is for your business. If you would like to learn more about why you should develop a mobile website read our article Mobile Website: Five Reasons You Need A Mobile Version Of Your Website.
Comments
comments