---
---
If you are thinking of adding QR codes to your marketing arsenal one thing to consider is how you can make this strategy effective without offending your audience.
As SpyderLynk CMO Jane McPherson has noted, the challenge is getting consumers to use them, and benefit from the experience: "If everyone throws QR codes on everything without offering consumers value beyond a web connection, will it turn consumers off? Right now there's still a novelty factor, but marketers are going to have to think more carefully about the best times, places, and ways to use mobile activation codes."

 Read the article in its entirety here.
One thing to consider is making sure that after the person scans the code it takes them to a page that is optimized for mobile devices. The worst thing you can do is spend time in placing your QR codes on mailers, in magazines and fliers and not send the traffic to a mobile friendly landing page.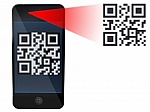 If you are sending them to a video make sure to keep it short and sweet. You have to assume that the person who scans your code is short on data. Not all smartphone owners have unlimited data plans and eating up there data with long videos and slow load ing pages after they scan your QR code is one way to thwart your marketing efforts.
Give them something of value. They are taking time to scan your code for a reason and their expectations should not be neglected.  Recently I took the time to scan a marketers QR code and was taking to a website that was not optimized for mobile viewing. having to pinch and scroll around on my screen is not ideal while on the go and after all that I was not given anything of value.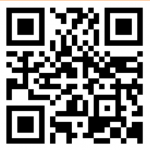 Be creative…. creativity goes a long way and there are a lot of fun interesting things you can do with QR codes.
Determine what your goal is for adding QR codes to your marketing arsenal. Is it to build a list, run a coupon campaign or deliver quick useful information and tips that can be used by the person who scans your code.
In the end QR codes can be used effectively it only takes you putting a little time into considering how the person who scans this will fill ounce they scan and view the target.