---
---
In social media management one of the most critical components is response time when it comes to negative criticisms. Letting a negative comment sit idle in front of all those who interact with your brand through out social media is a surefire way to send the message we really do not care about our customers concerns.
This sends the message, if I am a prospective customer that I and what I think is of no value once I spend me hard earned money. Your company does not take the time to monitor your social media so why should I use my time to interact with you on it if you do not care I certainly do not.
If you are not willing to manage your social media effectively it really can become more of a hindrance than a benefit. According to Reuters in their management tip of the day below:

Responding to online feedback

May 11 (Reuters) – Good companies are always going to respond to customers, but the best organizations prioritize and strategize before responding, says Harvard Business Review.

The Management Tip of the Day offers quick, practical management tips and ideas from Harvard Business Review and HBR.org. Any opinions expressed are not endorsed by Reuters.

"Whether you're a small company or a Fortune 500, customer feedback matters. But it can be tough to navigate online feedback. Which reviews are valuable and which are unreliable?

Consider the following when dealing with the negative ones:

1. Seek a solution. Post a response and offer a way to turn the situation around. Always extend an olive branch if you can.

2. Don't treat all comments equally. Anonymous reviews should never receive the same attention as authored comments.

3. Invite comments. If you're open to hearing input, you're more likely to hear positive things. Create forums for discussions about products or services, allow customers to post video testimonials, and keep social media lines open."
Read original story here
.
By not ignoring those who comment and offering sincere help and apologies for mistakes that concern customers, your online perception becomes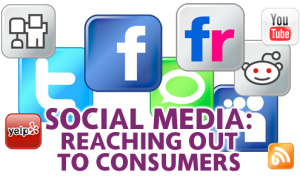 one of  "they are a company who cares about the concerns of their customers."
Which is a good place to be when trying to win other over to buying from you. The encouragement that feedback is OK fosters more interaction with your social media presence.
If you do not have the time to run and manage your social media effectively you should consider hiring someone who can do this for you. In this way you will not critical post and comments that need to be addressed. It will be the job of your social media manager. This will free up your time to run your business rather than learning all the things a business owner can do with social media.