---
---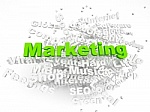 Is the  internet and the use of Internet Marketing the new yellow pages? With the advent of the internet and being able to market online as well as through the use of mobile platforms the yellow pages has been failing. I mean consider how many times you have look up a number in the yellow pages in the last month. If you are any thing like me you have not even bothered to get one or move it from the spot it was left at LOL.
When I want to find a business in my area either I go to my computer or one of my mobile devices to look up that particular information. Why? Its faster and a lot more convenient. Amber Spears of the Examiner.com had this to say;
Private equity group Ceberus Capital bought the majority share of Yellow Pages from AT&T in a deal that looks like it largely benefits AT&T as it moves to narrow the focus on its wireless and Internet operations that are rapidly growing and are more profitable. Internet companies like Google have rendered the Yellow Pages mostly obsolete, which helps to explain why AT&T would sell off one of its long standing operations.

Revenue from the Yellow Pages unit of AT&T have fallen 30% in two years, as most consumers have switched to using search engines like Bing and specialty sites like Yelp to help them find services and products rather then turning to the once dominant Yellow Pages. Still, many business owners utilize the Yellow Pages as their primary advertising source, regardless of the Yellow Pages' rapidly declining market share.

Perhaps the most attractive aspect of using the Yellow Pages for marketing is the fact that they offer "bundling" services—business owners can be featured in the paper version of the Yellow Pages, as well as their online directory, and can even pay for services like SEO and PPC.

Interestingly enough, AT&T did not sell off their Ad Works unit in this deal, which sells advertising across mobile, online, and television mediums. This more than anything else, proves to me that the Yellow Pages has officially become ineffective, and that new advertising medias are more appropriate for consumers' changing searching and spending habits. Keeping that in mind, here are three tips that concerned business owners can use to ensure that their company doesn't lose any steam in terms of lead generation for their businesses if they are advertising with Yellow Pages

Continue reading on Examiner.com
If you are yet to develop an online presence for your business you might want to start considering it. I mean come on the hand writing is on the wall. A lot of small business owners are yet to even develop a website. Most consumers do not find your business trust worthy if you do not have and internet presence.
However, just putting up a website does not mean your business is going to double overnight. Developing a full and complete internet marketing strategy is the only way to stay on top in today's  business climate.  The use of internet marketing can be a very powerful methodology if done the right way. If you are interested in learning more about internet marketing I would encourage you to read our article 10 Internet Marketing Tips.